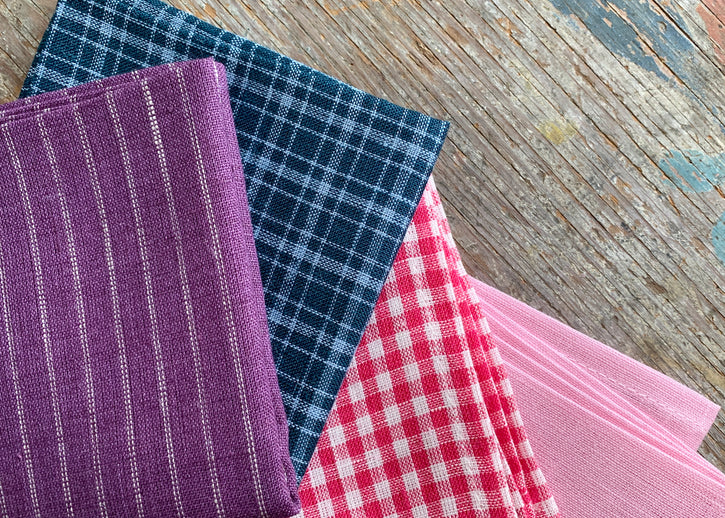 5 April 2021. You know those things you take for granted, like the humble pocket handkerchief? Ever wonder about their history? No? Well, we did, and here's what we found. 
Although some sources say the cloth handkerchief was popularized by King Richard II of England in the 14th century, references to handkerchiefs have been found as early as the first century BC in the writings of the Roman poet, Catullus. Used widely in a utilitarian manner, such as a brow wiper or for general cleaning purposes, the handkerchief can also be found in the folk dance traditions of many cultures, from West Africa to the Balkans, to the British Isles.
The word "kerchief" comes from the French couvrir, meaning "to cover," and chef, which means "head." As people began using smaller cloths for a variety of purposes other than a head covering, the word "hand" was added, and the term "handkerchief" was coined.
Until the late 20th century, when paper tissues became the norm, having a handkerchief at the ready on your person was essential, and it eventually evolved into a fashion statement in the form of the "pocket square" and the "neckerchief".
We love seeing a handkerchief as a bright peek of color and pattern in someone's chest pocket or worn around the neck as a scarf. 
We find them useful when we're on the go, on a picnic, as an impromptu napkin, or to wrap a sandwich or snack. New hankies are a beautiful way to wrap a small gift as well. 
We've got a selection of linen handkerchiefs in a variety of colors and patterns. Checks, plaids, ginghams, and solids, take your pick! We think you'll love the bit of interest they add to your outfit or your pocket. And no pun intended, but they are super handy.
See them all here.